Firstly , let's know what a car spoilers is.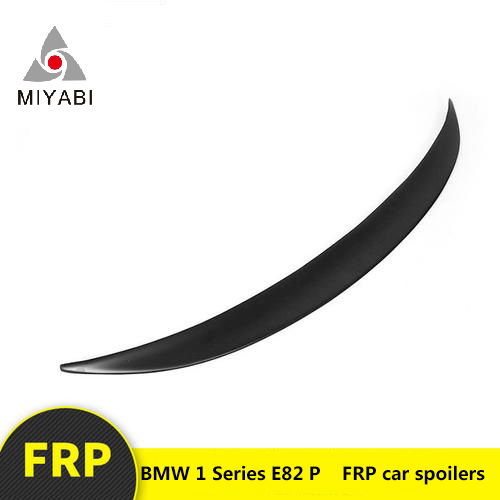 Car spoiler is a common device located at the rear of a car. The car spoiler plays a great role in the car. And it can help the car run and provide better stability. It has a significant balancing effect on high-power cars, and can save fuel by reducing air resistance.
There are many styles of car spoilers, but no matter what style of car spoiler, the materials used are no more than three types, fiberglass car spoiler, aluminum alloy car spoiler and carbon fiber car spoiler.
FRP is a new type of lightweight composite material. It has the hardness and strength comparable to steel. However, its weight is only about 25% of steel. This high-strength and lightweight material is very suitable for the manufacture of automobile car spoiler .
FRP is a kind of material with strong designability, which can design all kinds of automobile car spoilers . Including duck tongue shape, aircraft wing shape and straight plate type.
The car spoiler made of glass fiber reinforced plastic can fit the car model more easily. And it can ensure the continuous stability of the car.
Compared with the aluminum alloy car spoiler , FRP has considerable strength and hardness, but it has a lighter weight, and has a better performance in reducing the weight of the car.
Compared with carbon fiber, although the strength is slightly inferior to carbon fiber. The price of FRP car spoiler is only about one-fifth of the price of carbon fiber car spoiler . Its cost performance is self-evident.