The identification of the bumper should start from the understanding of the material of the bumper. Generally, the material of the bumper can divide into iron, FRP and plastic steel materials. Needless to say, iron is of course easy to distinguish. We mainly talk about how to distinguish between plastic steel and FRP bumpers.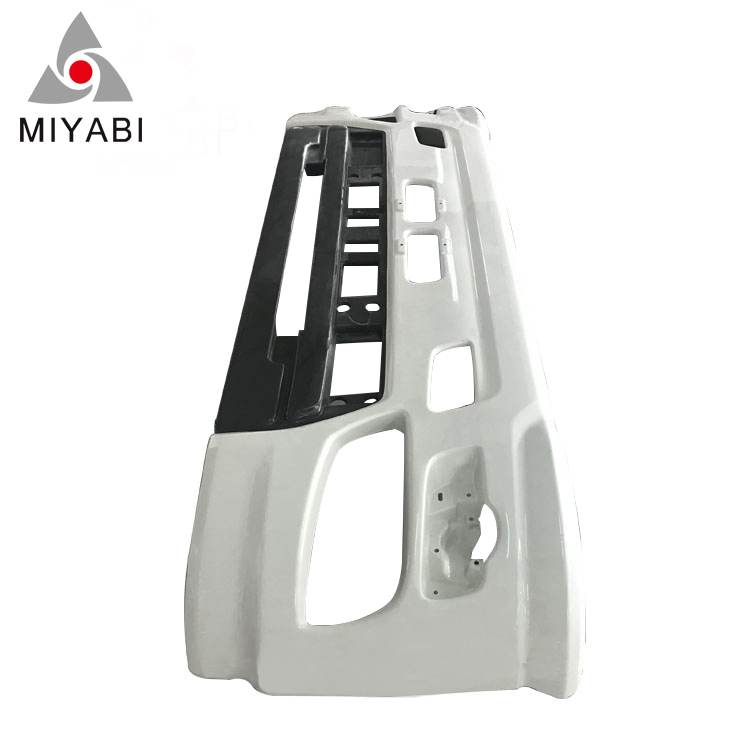 If you want to know how to distinguish between plastic steel and FRP bumpers. You first need to understand the characteristics of the two materials:
1.FRP characteristics:
Glass fiber reinforced plastics (FRP) is the product of full fusion of glass fiber and unsaturated polyester resin, epoxy resin or phenolic resin. The bumper is usually made of unsaturated polyester resin. The material characterized by light and hard weight, non-conductive, stable performance, high mechanical strength, non recyclability and corrosion resistance. As long as you don't destroy it violently, the FRP bumper won't break.Plastic steel characteristics
2. Plastic steel characteristics
The main component of plastic steel is PVC. It is a new type of building material. Due to its physical properties such as rigidity, elasticity, corrosion resistance and excellent anti-aging properties. It is a good substitute for non-ferrous metals such as copper, zinc and aluminum. It is also common to use it as a bumper.
The difference between the two
1.Different density
The density of FRP is between 1.6-2.0 g/cm, while the density of plastic steel is only about 1.4 g/cm;
2.Different anti-aging coefficients
As cars explode in the sun for a long time, generally speaking, under non-violent damage. FRP bumpers can be used for more than 15 years, while plastic steel can generally only be used for six to seven years.
3. Different texture
Although the density difference is very small, its texture is completely different. The texture of FRP is better, while the texture of plastic steel is low-end;
4. Different cost
The cost of FRP is much higher than that of plastic steel. However, due to the low cost of FRP molds and the high cost of plastic steel molds, this needs to be considered comprehensively. Small quantity of FRP is more cost-effective, and more quantity of plastic steel is cheaper.
How to distinguish
The surface of FRP bumper is tighter than that of plastic steel. Even if there is spray paint on both surfaces, the texture reflected by the paint is also different. Another is that you can tap the bumper with your fingers. The sound of plastic steel is softer, while the sound of glass steel is clearer and thicker.