Gel coat plays an important role in the manufacture of composite/glass reinforced plastic. It not only has a decorative effect on the surface of FRP products, but also has the functions of abrasion resistance, aging resistance and chemical corrosion resistance. In the actual use process, there will be various problems such as cracks and sag, which should be analyzed from the aspects of product design, gel coat use and production operation.
Gel coat wrinkle
Mainly caused by uneven curing of the gel coat:
1. The gel coat is too thin, the thickness is uneven, the gel coat is not cured enough, and the reinforcement layer is too early.
2. The ambient humidity is high and the temperature of the production environment is low.
3, the ambient air flow rate is large, taking away a lot of styrene.
4. The water content of the curing agent is high, and the curing agent and the gel coat are not uniformly mixed.
5. The gel coat matrix resin has a high content of small molecules, and water or dirt is brought in during the spraying process.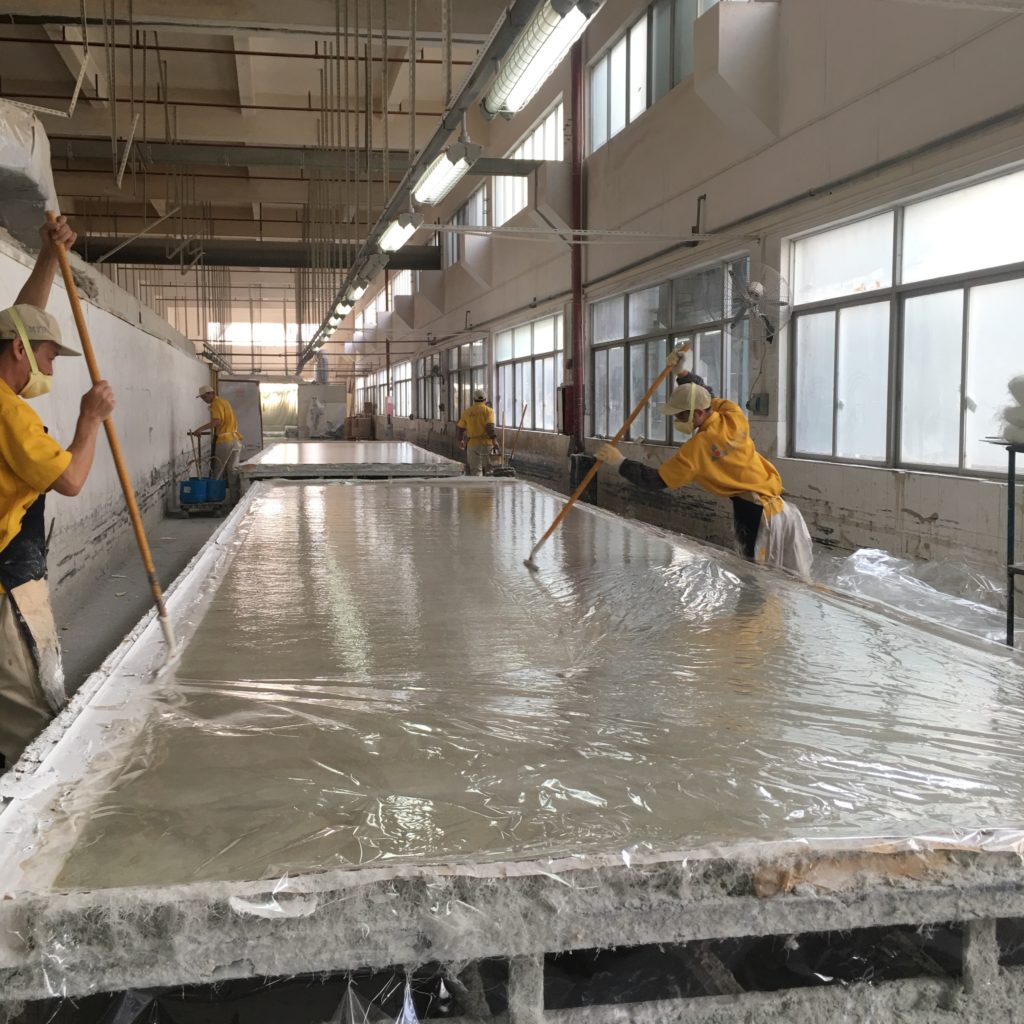 Needle eye, micro hole
Mainly because the gel coat contains gas or small molecular substances, which is too late to be released during the curing process:
1. The gel time of the gel is short, and the amount of the curing agent is large.
2. The gel coat layer is too thick, the spray flow rate is too large, and the first coat amount is large.
3, the gel coat brings a lot of air when it is stirred without release, and brings a lot of air when spraying.
4. The atomization is poor when spraying, too close to the mold or too far.
5. The mold release agent is improper and the surface of the mold is contaminated.