The price of FRP radome is at the high-end level in the radome market. because of its performance requirements, it is determined that its price cannot be lowered temporarily.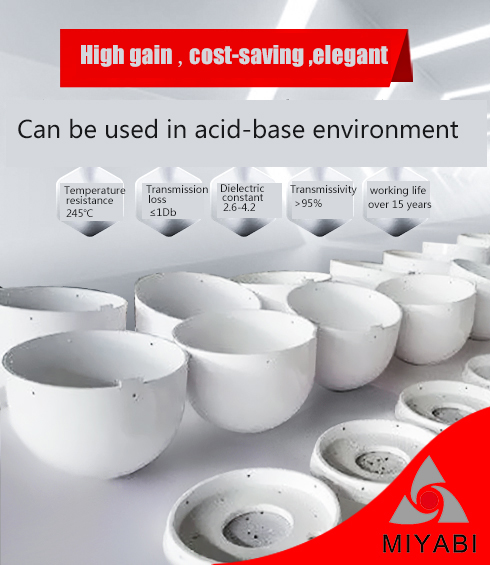 The main factor affecting the price of FRP radome is the material. In its technical requirements, the transmission loss requirement is ≤0.5Db. As a result, there are only a handful of materials that can be used as a radome.
In order to meet the demand of wave transmission loss, we can only adopt the honeycomb structure. The so-called honeycomb structure means that the middle structure layer of the radome is in a hollow state. In this way, the signal passing through this section of the middle medium is only air, so its transmission rate is naturally increased. Then, ordinary honeycomb materials have insufficient bonding force with resin on the one hand, and strength problems on the other. Therefore, aramid paper honeycomb has become the main material for making this kind of radome. We all know that aramid is a rare resource, and the price is many times more expensive than ordinary materials. In addition, the process of joining aramid honeycombs and FRP is more complicated, resulting in high prices for FRP radomes.