The material of FRP pipes is non-metallic pipe with light texture, high strength and corrosion resistance. And then combine the fiber and resin matrix together , and wound on the rotating core mold layer by layer . In this process also can set the anti-corrosion layer.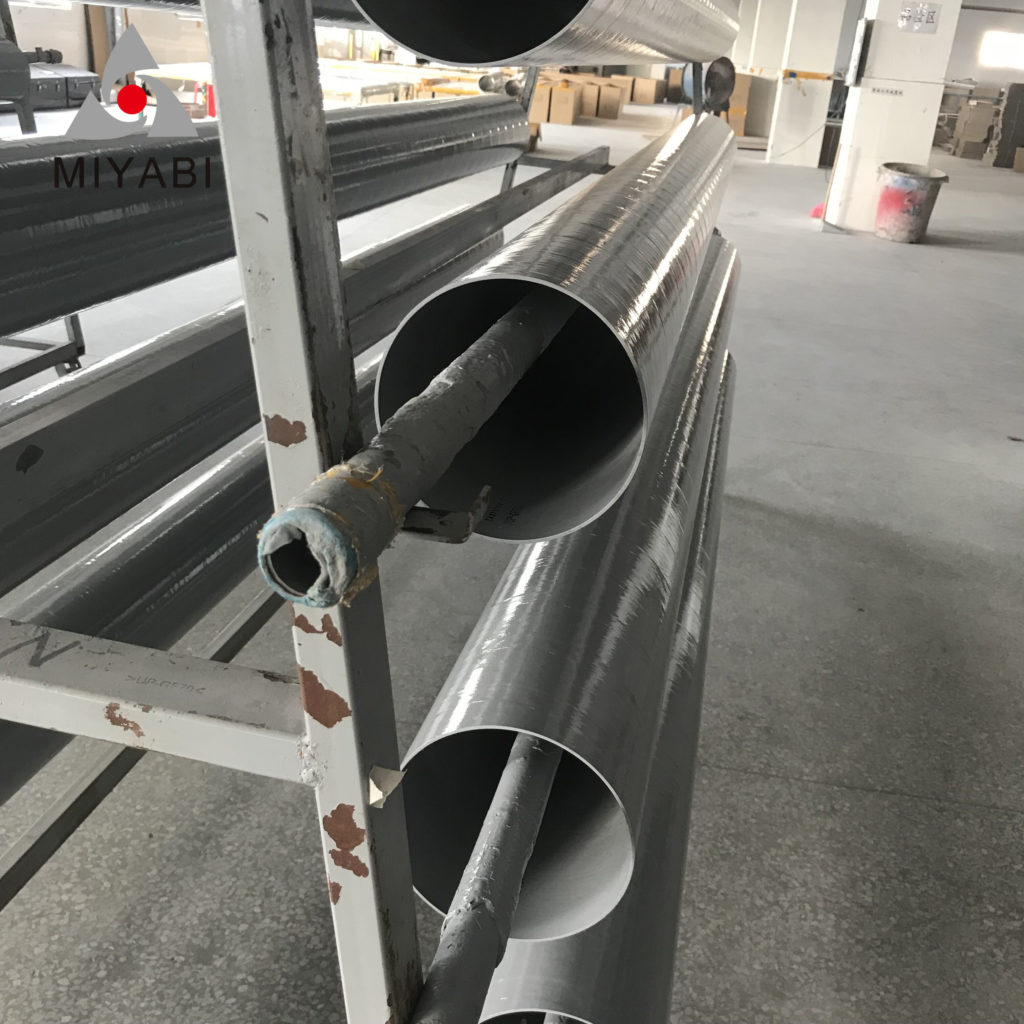 The fiber crossing angle of the tube wall is 70±2° , and the fiber yarn content is greater than 70%. For the winding process , after multiple experiments and demonstrations we come up with this structure arrangement method. According to this process , The [production of FRP pipes can not only improve the rigidity , but also ensure the stability and reliability of the products.
The molding method of the production of FRP pipes is to use the whole glass fiber yarn, and glass fiber cloth. Then supplemented by resin and the above two materials, to compound by the winding process.
During the pressure , flushing and planned pressure test of the FRP pipeline. Not allow the Irrelevant personnel enter. After the pressure test is over, the pipeline shall not be repaired. Before the stress test,
the following conditions must be met:
Firstly , The pipeline and equipment engineering within the test scope shall be carried out according to the design requirements except for the construction according to the planning drawing.
No paint or heat preservation phenomenon in welding and other inspection parts.
The expansion part of the pressure test piping system equipp with a temporary restraint device. The accuracy of the glass steel pipe threaded glass pipe gauge during the service cycle should be no less than 1.
When testing the production results of FRP pipes. The full ratio of the table is the highest value of the measured pressure . At least two pressure gauges with five to two times the pressure.
At last , prepare the liquid or gas that meets the pressure test requirements of FRP pipe production