1. Product introduction:
Factory wholesale FRP radome: Radome , or you can call it Antenna shell. Firstly , The material of the radome must have good electromagnetic permeability to ensure that it does not affect the communication signal transmission of the instrument. Therefore, a high transmission ratio radome is necessary.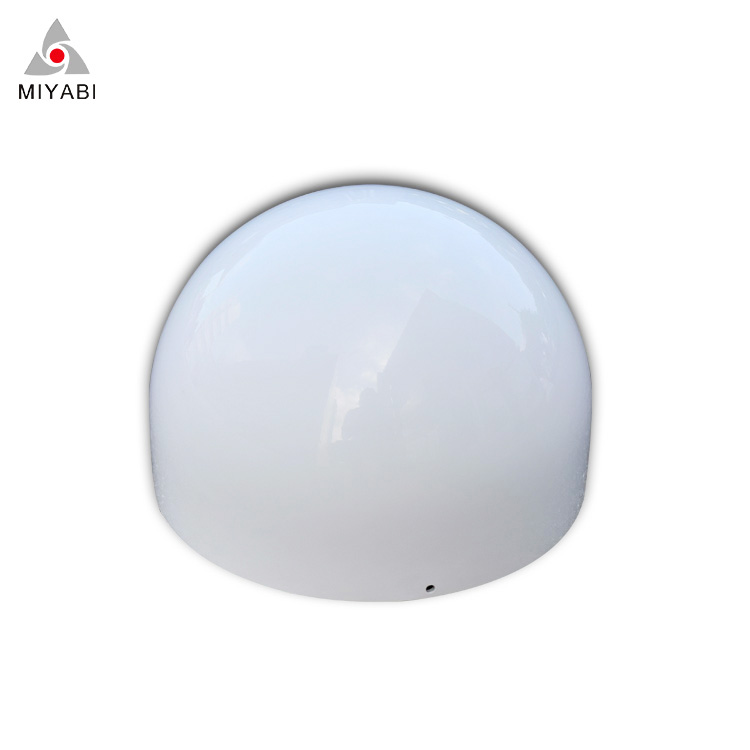 2.Product parameters:
Material: glass fiber & unsaturated polyester resin combination
Transmission rate: more than 95%
Molding process: vacuum injection molding, hand lay-up molding, etc.
Applicable industries: communications, automobiles, shipbuilding, infrastructure, etc.
Size: customization
Moreover , factory wholesale glass fiber reinforced plastic radome customized FRP radome, with high transmittance, and good protection effect.
3. Product advantages
Generally, the radome material must meet the following conditions:
Excellent dielectric properties;
Good thermal shock resistance;
Excellent mechanical properties;
The factory wholesale FRP radome not only has super corrosion resistance and impact resistance, but also can beautify it. The electromagnetic penetration capability is also fully qualified, which is a combination of practicality and aesthetics.
4. Corporate strength
Miyabi is a manufacturer of wholesale FRP radome in Dongguan.The company is equipped with many composite material production equipment, such as pultrusion equipment, vacuum introduction equipment and hand lay-up equipment, and has a professional technical development team. We can not only provide product customization services, but also provide customers with systematic technical support and solutions.