Now the FRP industry is expanding day by day. Due to the good characteristics of FRP, people's demand for FRP radome is increasing. There are many types of FRP radomes, so customers will continue to consult us about custom-made FRP radomes.
Recently, we have received various orders for customized FRP radomes. We will customize the FRP radome according to the requirments of the customer. Such as , the shape, size, thickness, transmission rate, etc. Some customers pay attention to the appearance of the radome . And some customers are concerned about the matching degree with their base. And some customers have special requirements for the transmission rate. According to various requirements. We will combine the drawings or descriptions given by the customer to give the production plan and technical guidance of the relevant customized FRP radome. And sometimes give the customer relevant modification suggestions based on the actual situation and negotiate with the customer.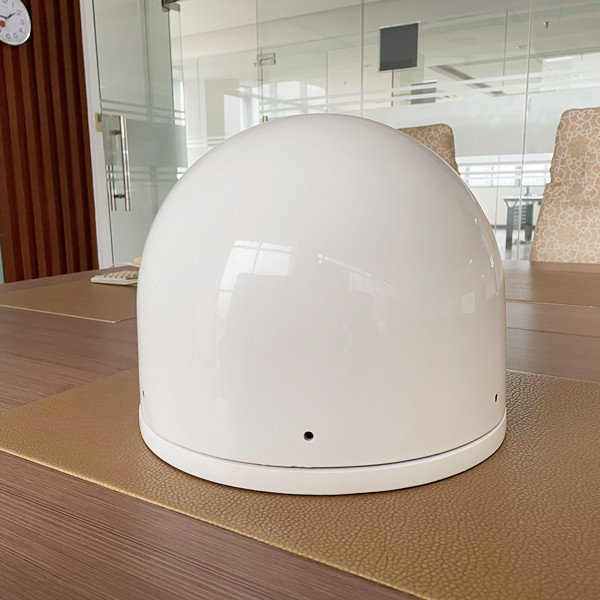 Once, one of our customers inquired that it was necessary to customize a fiberglass radome with a thickness of 8mm to 10mm, a diameter of 300mm, and a height of not less than 280mm. The customer said that it was use on the mountain. In fact, according to the actual situation, we generally recommend customers to make the thickness smaller, because a small and medium-sized spherical radome like this generally has a thickness of 3mm to 5mm.
After discussing with the client, the client decided to adopt our suggestion. Combining our Yari's experience and customer's needs to customize FRP radomes.
Because there are more and more custom-made FRP radome customers, we have accumulated experience for ourselves while serving customers. Over the years, we have also made a lot of customized products for customers. And we have website on Alibaba , please feel free to contact me!