FRP radome is a kind of protective cover to protect antenna system from external environment. It is made from fiberglass (or carbon fiber in special cases) and resin.
Shape of radome:Tip,square, circular, cylindrical, tubular, spherical , tabular etc.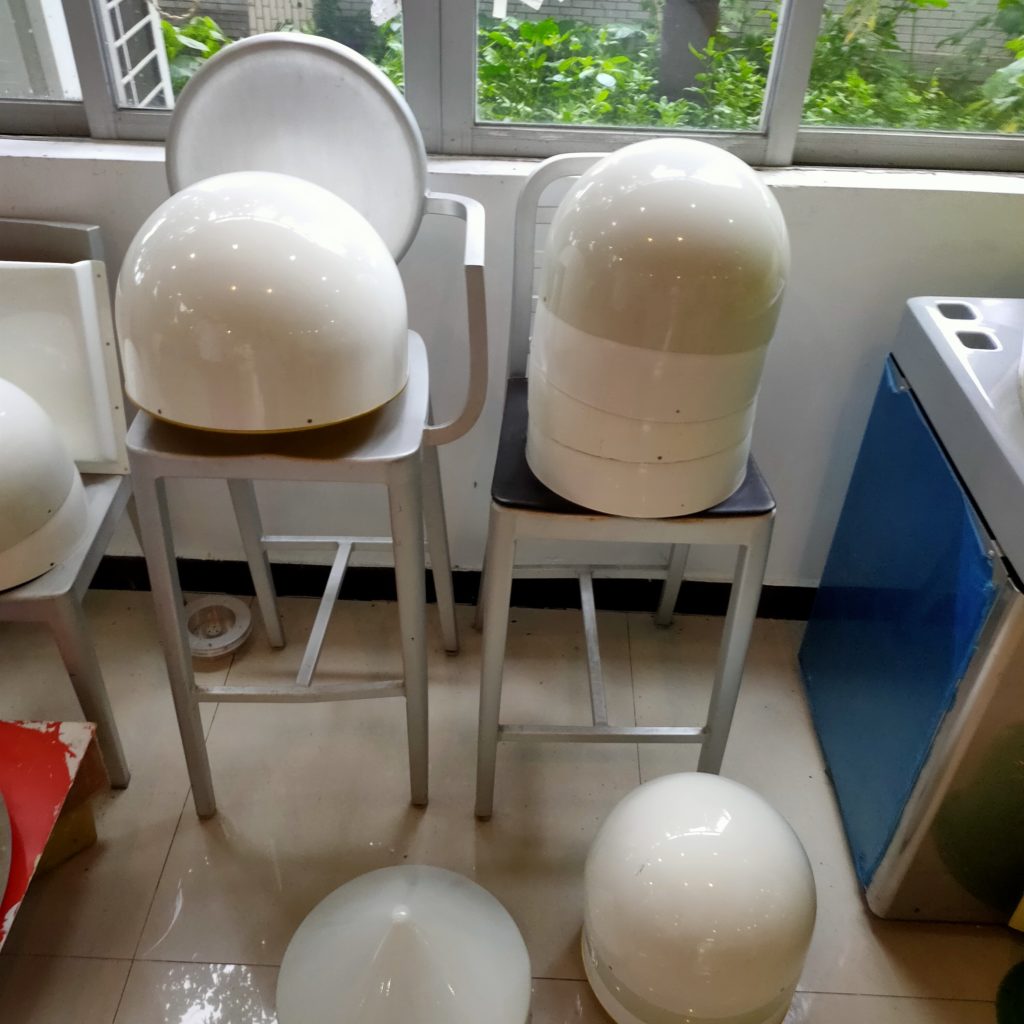 Place of application of radome : outdoor and indoor .
The radome to outdoor will be large size generally.Because the larger it is the more it can protect the components inside in harsh environment and changeable climate for a long time.Therefore the requirements of structure and appearance are very strict. With the change of people's concept ,the design's requests of radome's appearance have been changing to suit the surrounding environment to make it looking beauty
The radome to indoor will be small size.It not only to protect the components inside,but also to make it suit to surrounding.In order to decorate the environment and make it look beauty,it has been designed small and delicacy.
The design and structure of FRP radome
The difference between the structure of radome and other product's is what the electrical characteristics must be considered in the design of structure, size, thickness (make it even as possible), and selection of material.