The round fiberglass radome is a relatively common radome in our country. And some people will call it a spherical radome. His structure is very simple. From top to bottom, you can see that its top view is a circle. From a geometric point of view, the circular frp radome is generally compose of a hollow hemisphere and a section of hollow cylinders. And some are compose of small semicircles and trapezoids. No matter what kind of circular radome, the shape above its head is a sphere with smooth lines.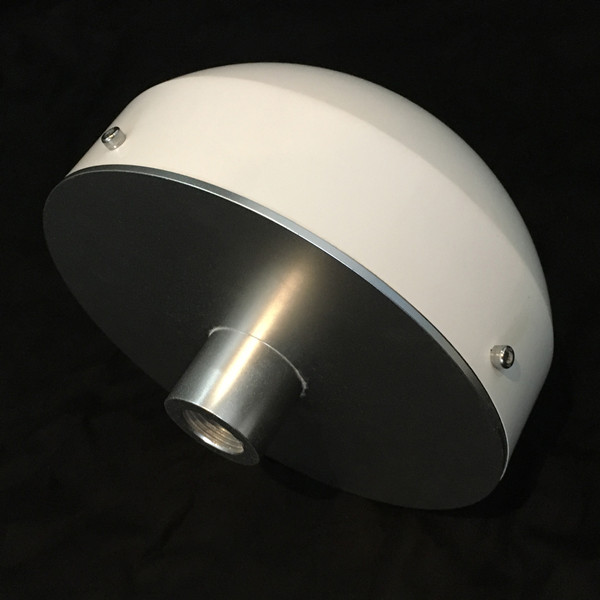 I don't know if you have noticed that there are circular FRP radomes in many places outdoors, such as ships, mountains, towers, and so on. I saw it once when I visited Nan'ao Island in Shantou, Guangdong. During our trip to Nan'ao Island, my friends and I climbed to the top of the mountain just to see the big windmills on the top of the mountain and take a few photos with them.
When we climbed to the top of the mountain, we started to marvel: "Did we walk into the painting?" Looking ahead, there are green mountains with many big windmills in the middle, and when looking down, there is a blue and endless sea. Seeing the endless sky and white clouds, it is really beautiful. After admiring the mountains and rivers, we also found big round white balls, and friends began to discuss what looked cute and loved. Isn't this the round FRP radome that we often come into contact with when we work? I proudly told my friend, and my friend probably understood what a round glass fiber reinforced plastic radome is.
When you go out, you can also encounter products that you often touch at work. I feel that the kind of things we are doing are really being used. I hope that the radome we make can serve more customers. We will do better and bring happiness to everyone!